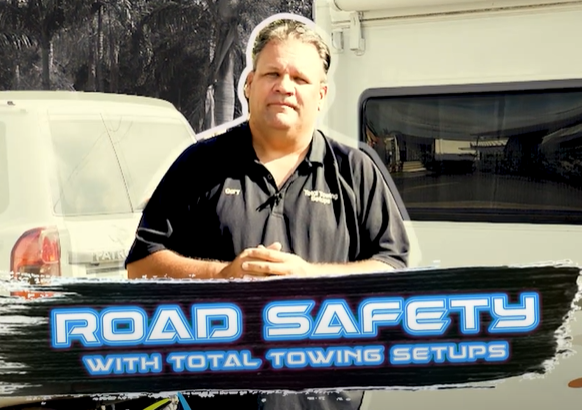 Refresh your safety knowledge before your next holiday!
When was the last time you jogged your memory with some pre-trip caravan road safety tips?
Check out the third instalment in our Road Safety series for a few things to think about to get your caravan ready before you head off on your holiday!
Gary Gardiner, our host, is a professional towing instructor and runs his own business 'Total Towing Set Ups'. In addition to running his own towing training business, Gary hosts the increasingly popular towing safety seminars, which are hosted at major caravan shows in QLD.
Over the coming weeks and months, additional towing safety videos will be presented, creating a library of instructional and information towing videos easily accessible for your use.
Gary's Tips and Tricks:
Know your weight limits, GVM, BTC & GCM
Have your RV and tow vehicle properly weighed whilst fully loaded
If you are over your limits, make appropriate changes
Check your RV and tow vehicle tyres
Have your RV serviced.
National Towing Website
Download your free copy of our National Towing handbook Caravan Towing Guide
Driving with Trucks
Visit our dedicated website that provides life-saving information about interacting with trucks, UHF usage and better communication, trip planning and rest area usage.
Co-Exist website.
For more caravan and camping news, head to our website here.
IF YOU HAVE ANY QUESTIONS FOR GARY- LEAVE THEM IN THE COMMENTS BELOW!
LATEST POSTS: